I am super excited to announce that we just released a huge new update.
🆕 Upcoming: view of planned tasks
Hit U to jump on this brand new view! Here you can quickly check your schedule over time.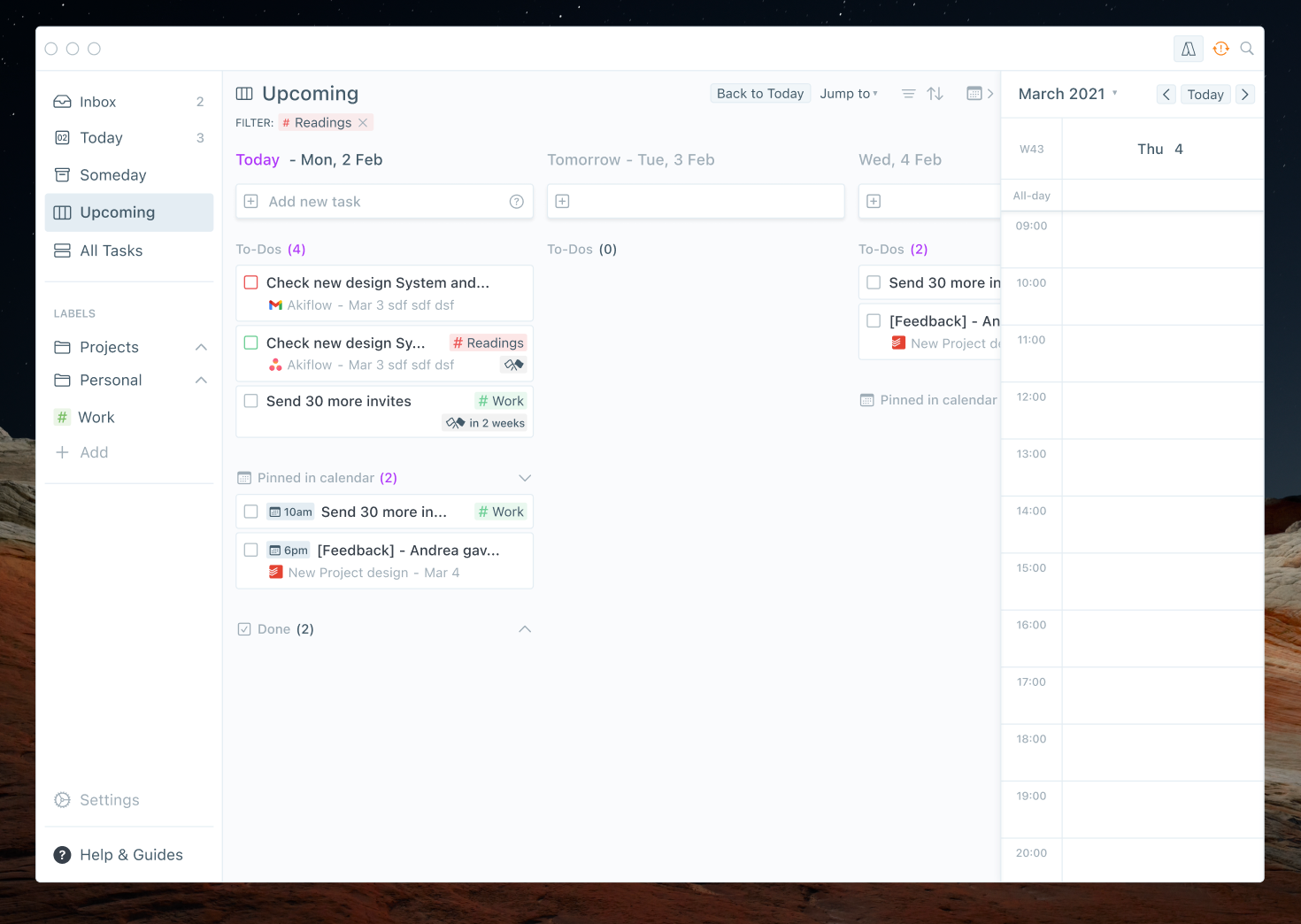 🔄 Todoist 2-way sync
Your edits on a Todoist task in Akiflow will be reflected on Todoist and vice-versa.
⚠️  Important information
Deleting a task in Akiflow will not be reflected in Todoist.
 The 2-way synch will only work from tasks created/edited from today onwards.
We now import tasks that are older than 120 days. You may find new tasks in your Inbox.
Learn more: Our Product Development Process
 🔎 New Search features
You can now search for:
🗓 Events titles and descriptions.
✏️ Task descriptions.
👥 Email addresses, to find every task or event related to that person.
→ Hit / or cmd/ctrl+F to open the Search bar!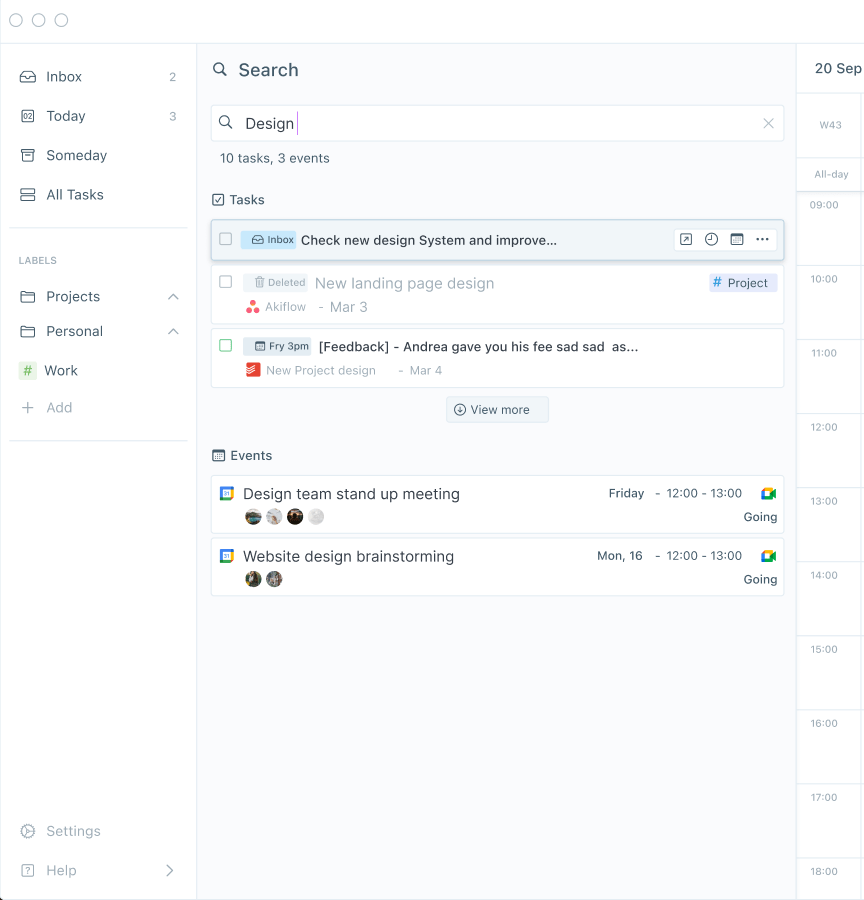 🃏🃏 Duplicate tasks
Use cmd+D or the 3 dots menu to duplicate your tasks! -> The "From" section of the task won't be duplicated because we can have only one task synched with a source task.
🌷 Improvements
🔗 Akiflow now adds links from your task titles/descriptions
in the "Links" field → use O to open all the selected tasks' links!
✏️ Use cmd/ctrl + drag to create tasks directly from your calendar.
💬 Referral: you can now easily copy your referral link or invite via Whatsapp, Facebook, Twitter, LinkedIn, and, as always, email.
📊 Daily overview now shows only the label stats for completed tasks.
🕒 Share availability: the text shows more clearly the time zone selected.
🗓 The "Tasks planned for today" all-day event Akiflow creates on Gcal, now follows your default calendar visibility.
🔁 Task popup: show recurrence if the date is set.
 ✨ Akiflow has new fonts and icons.
🔧 Improved labels drag&drop in the menu.
🖥 ClickUp tasks open in the ClickUp Desktop app instead of the Browser.
Get to know more features: New Release: Share Availability, Bookable Links & More!
Try Akiflow now for a

10x productivity boost