I am super excited to announce that we just released a big update to Akiflow.
📅 Share availability – bookable links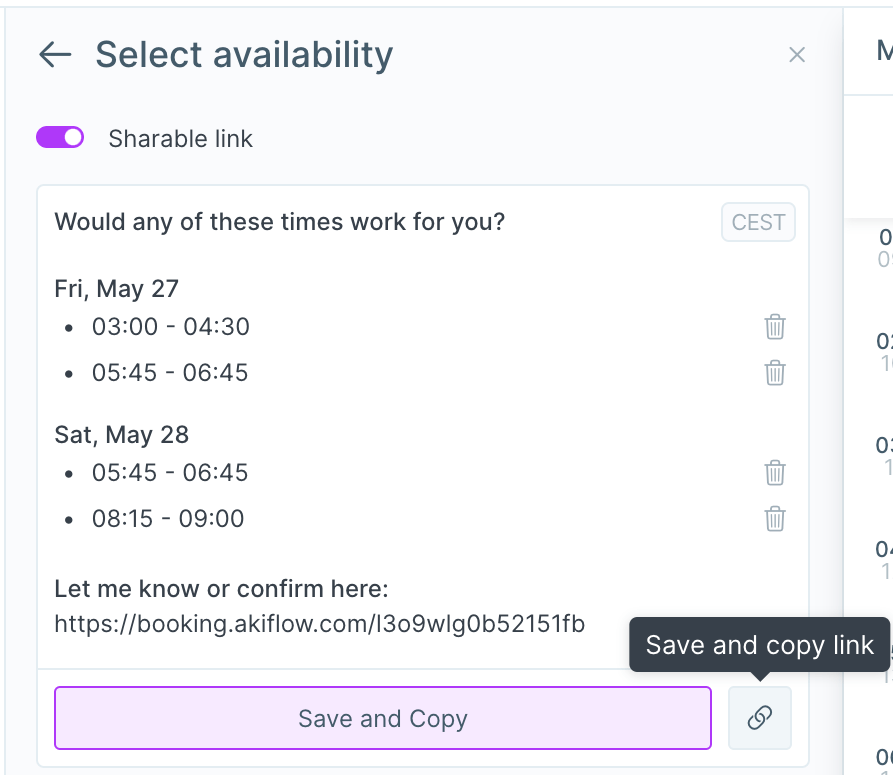 We updated our Share Availability feature with bookable links
You can now share a link to book directly a meeting with you:
Single-use or multi-use links
Send meeting email reminders to your guest.
Your guests can pick a time, and the event will be added to your calendar.
Check out the last update: New Release: Upcoming View, Todoist 2-Way Sync & More!
👀 Event and Tasks Visibility
Set your events to be Private or Public and choose if others who have access to your calendar can see your event's details.
You can do the same with tasks locked in the calendar by going to Settings → Tasks → Event Visibility.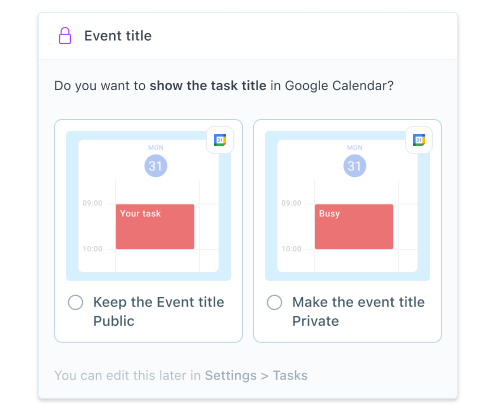 ⏳ Duration improvements
Akiflow won't automatically assign a duration to your tasks.
You can check the total duration assigned to your tasks in the Today/Upcoming view.
Switched the shortcut to assign a duration to a task: from Y to = (like in the Command Bar).
There's more! Check the complete backlog here.
The latest news on our product: New Integration: Connect More Apps With IFTTT!
Try Akiflow now for a

10x productivity boost