Features
Speed up and enhance your work performance with our spot-on features.
Quick task actions
Prioritise, Plan and Snooze with keyboard shortcuts.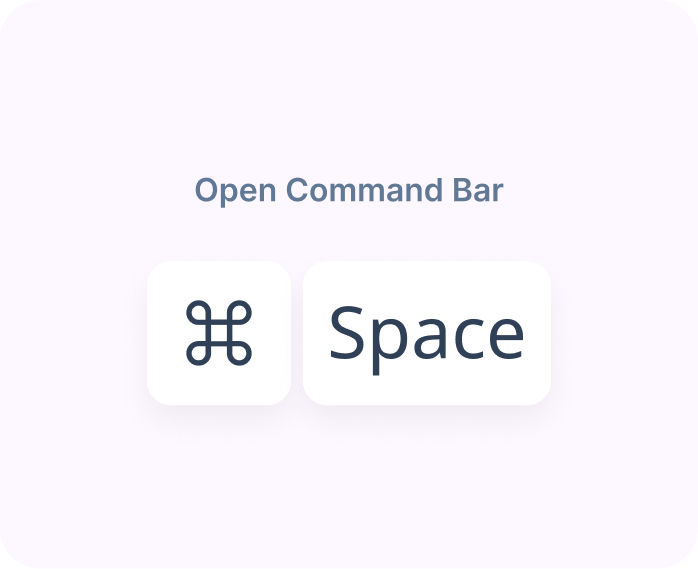 Share availability
Let people book when it works for both of you. No more ping-pong between email and calendar tabs to share your availability.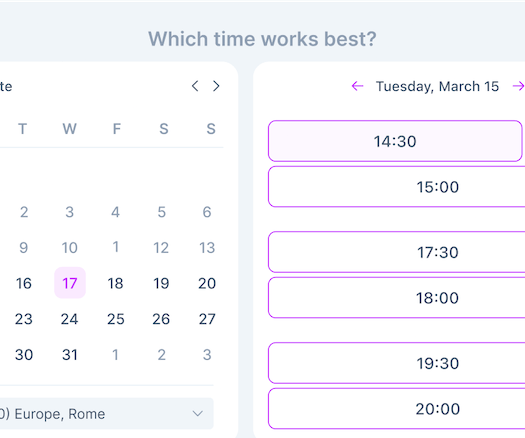 Recurrent tasks
Create tasks with any recurrence: every day, every 1st of the month, custom - you name it.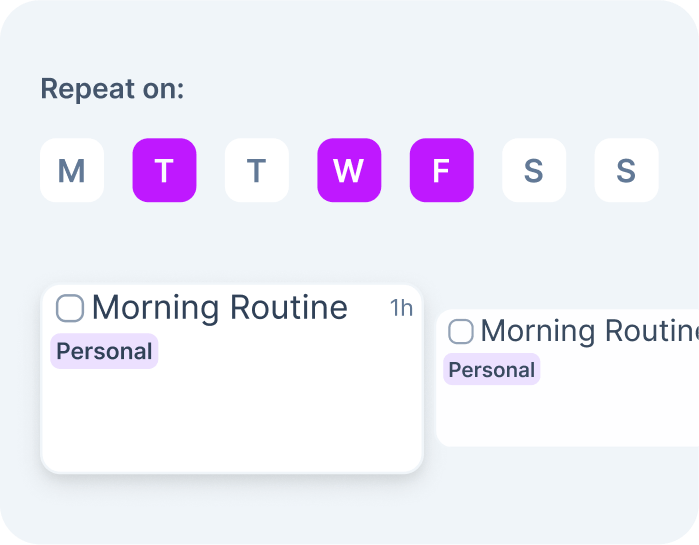 Time zones
Hit one shortcut to show every city's time zone in your calendar, side by side with your local time.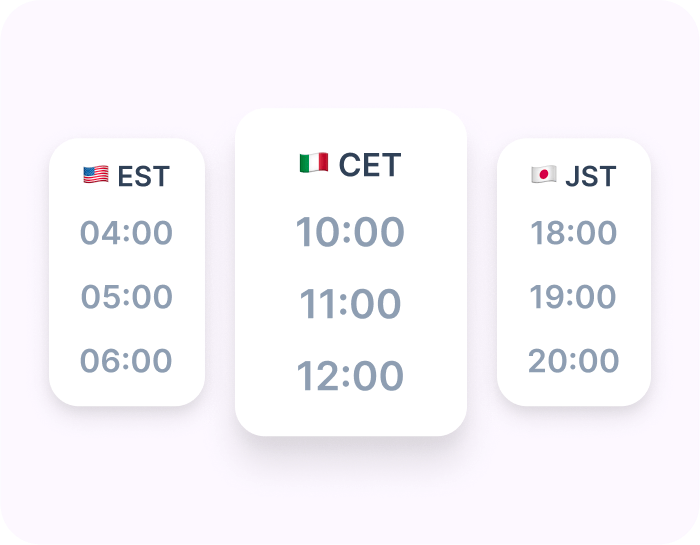 Search
Quickly find Events, Tasks, People and email addresses.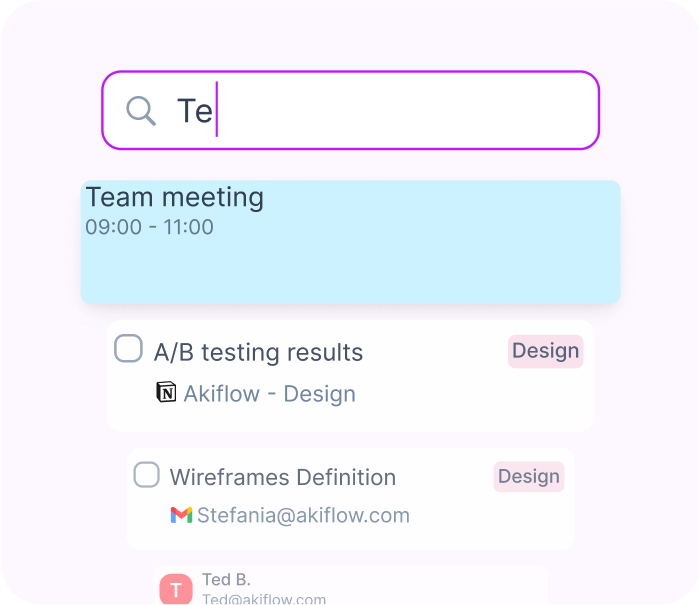 Linked content
Automatically link content from your tools to avoid context switching.
Smart Labels
Custom labels to organize your work the way it feels right for you.
Easy to add, they help you have a visually clear view of your day.
Upcoming View
Easily check and organize your schedule over time.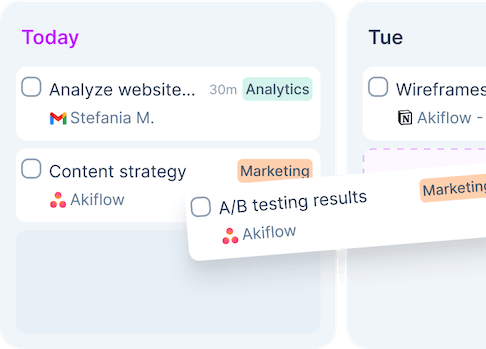 Command Bar
Forget about your mouse when creating a task. Use the command bar to schedule date, time, duration and categorize the task with labels and priority.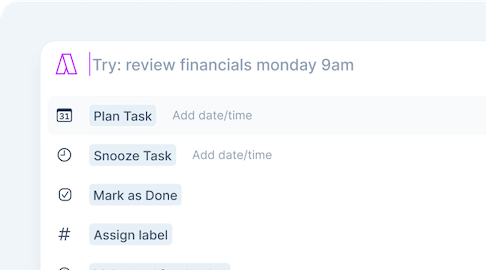 Try Akiflow now for a

10x productivity boost