What's Notion?
If you are here, there is a significant chance that you use and like Notion. I started using Notion to organize my life and work. We actually, run most of our operations through Notion here at Akiflow. I use it to manage this blog, write articles, prioritize activities, and more.
In this post, we're going to look at how you can use Notion for the time management methodology of time blocking and how you can use our integration with Akiflow to get organized. Notion is great because it's simple, intuitive, and allows you to keep track of all your tasks in one place. It comes in handy when you can't seem to organize yourself but need a way to keep up with all of your projects without feeling like you're living on top of a disorganized mess. It also helps if you find yourself easily distracted and want to stay focused on what matters most—like getting that manuscript done or finally making that change at work.
But wait—what if you could do more with Notion?
Meet Akiflow. You might not know about Akiflow yet, it is software that helps you actually get things done. Using Akiflow's time blocking feature, plus the awesome power of Notion, will let you take your productivity to an entirely new place. With both tools working together, it'll be easier than ever to manage everything on your plate—and get it all done without stressing out.
Akiflow is an app that helps you prioritize your tasks by blocking time for them in your calendar so you know when you'll tackle them. It also brings everything from other tools you use into one place so you don't have to move between different tabs or applications to get things done.
Time Blocking With Notion
Here is an example of a Daily Planner Template where I keep all my to-do (Personal ad Work stuff).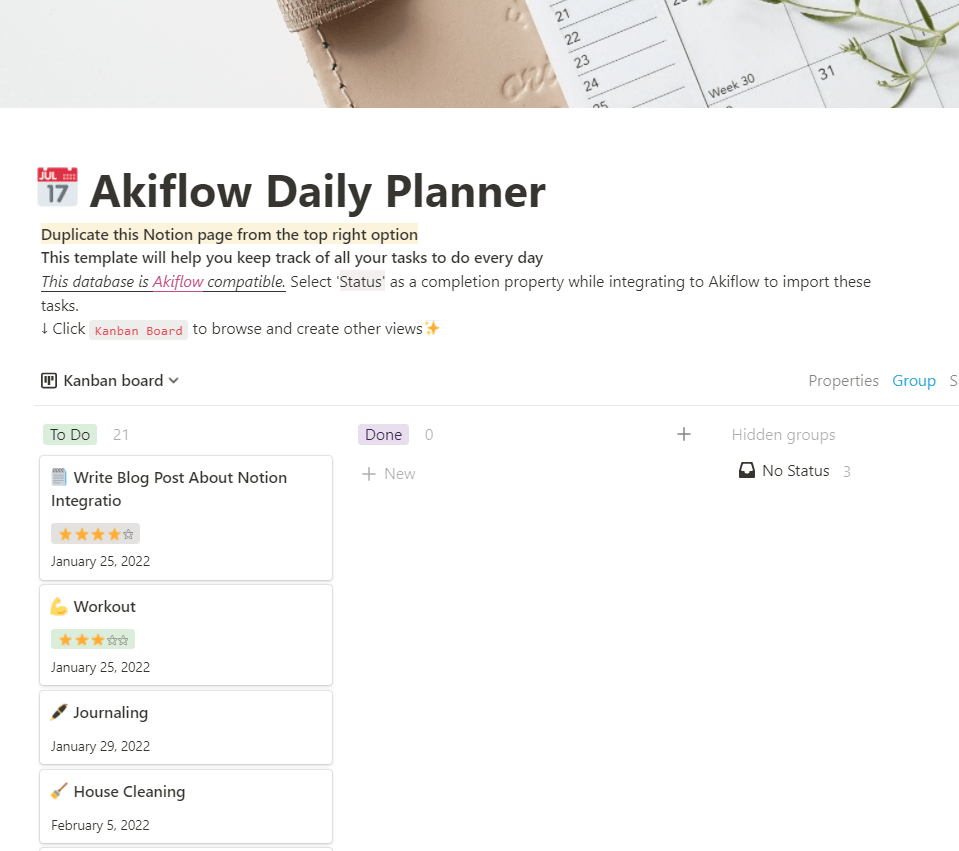 You can also change the view to Calendar to have a sense of when you should do the tasks.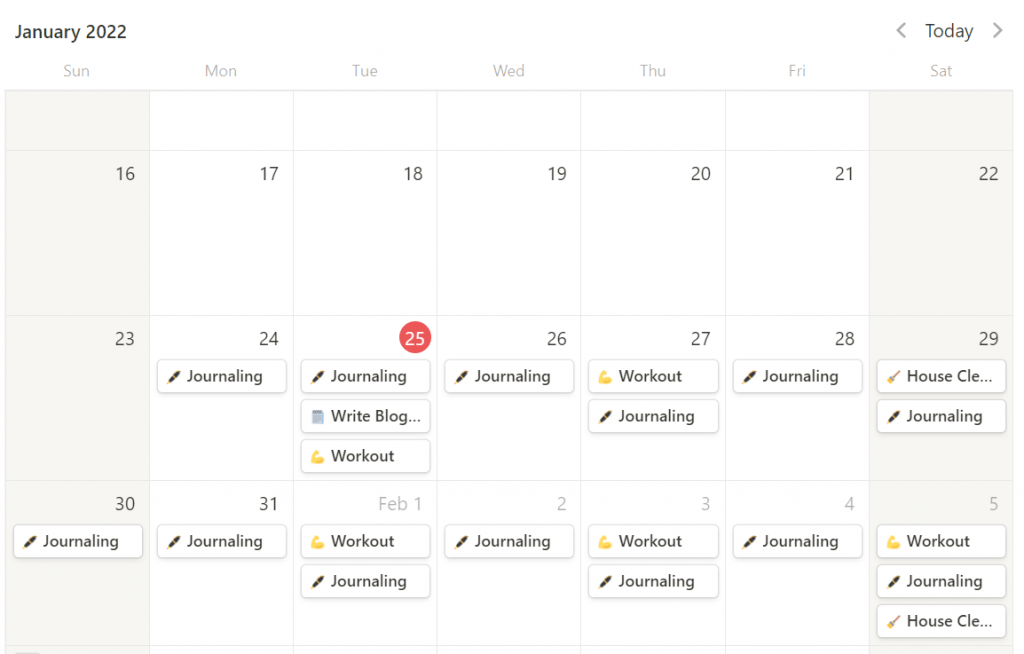 Of course, with this setup, I can't see my work meetings from Google Calendar, nor I can get notified of the tasks I did or did not do. Once I integrate with Akiflow I'll be able to do all of that, and more.
You can find an easy guide to connect Notion to Akiflow here. Once you are done you'll be able to schedule your Notion tasks in your Google Calendar for Time Blocking
What does Akiflow import from Notion?
All tasks that are assigned to you of the connected databases – this is why it's important to select a specific user and an assignee property. Tasks automatically imported from Notion will appear in your Inbox.
You can automatically plan tasks in Akiflow for the Notion due date: select a "due date" field in the Notion settings for that workspace.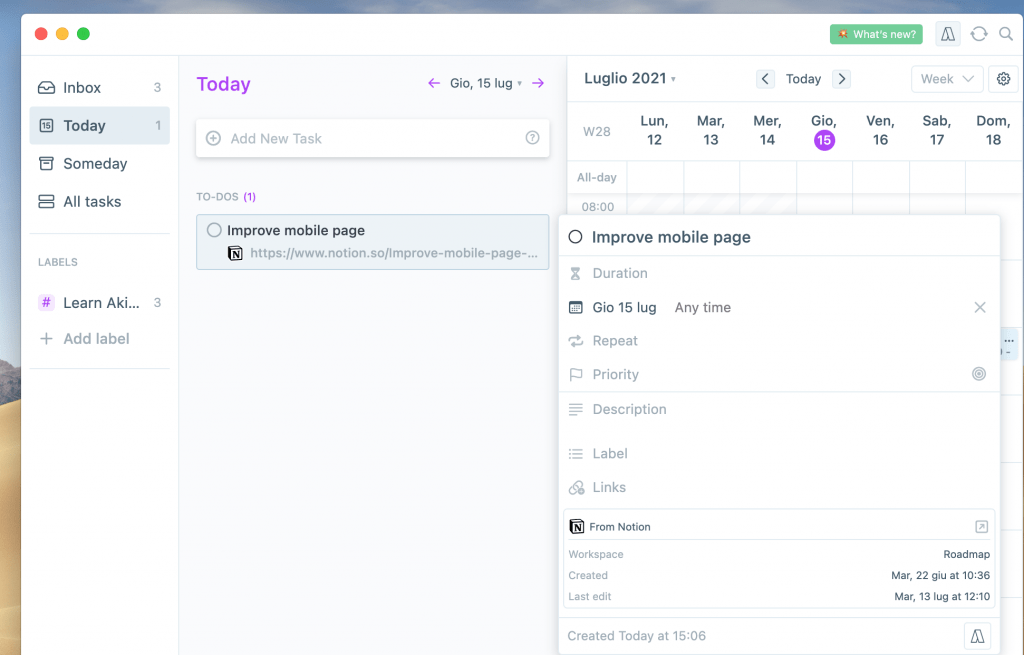 Let's start doing some Time Blocking
Now it's time to spend some time blocking out your workday. Establishing time for all of your tasks will help you better organize your day and focus on the most important things. In Akiflow, you can drag and drop your tasks Notion into the calendar.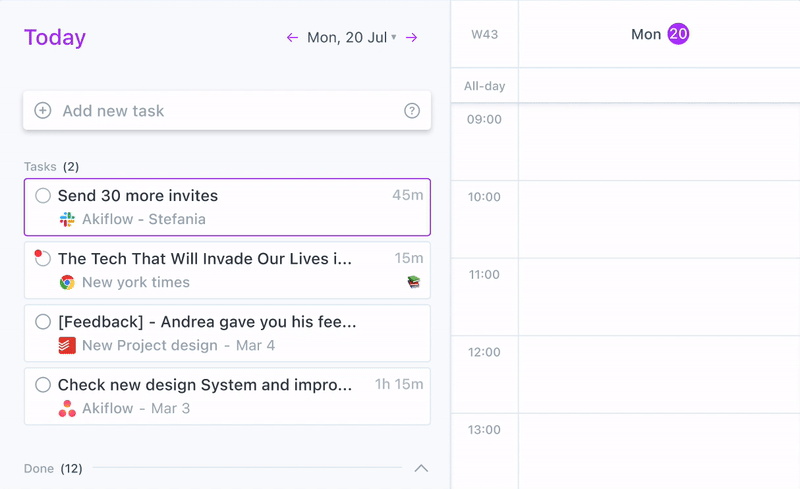 What happens when I complete a Notion task in Akiflow?
A pop-up will appear with the following options: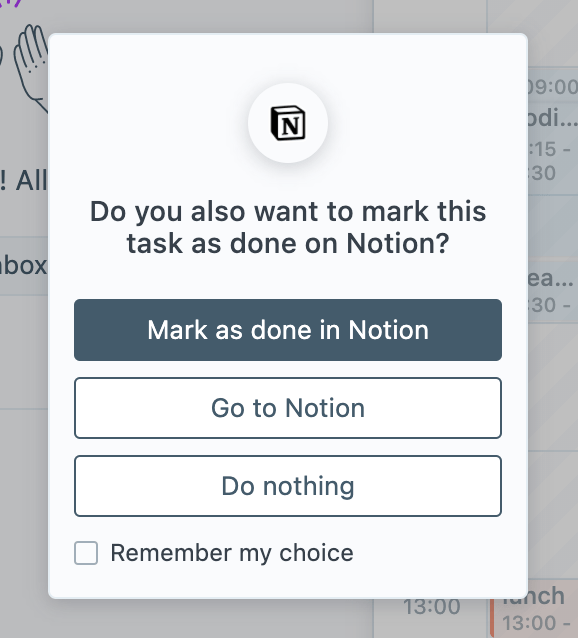 Time Blocking in Notion done right
The end goal of Time blocking is to make sure you are focusing on what's important at the time, rather than throwing yourself a curveball by thinking about work when you should be relaxing or vice versa.
Organizing your tasks, projects, and ideas in Notion with the help of Akiflow can certainly make things more manageable. You'll never feel lost or forget what you need to do ever again.
Try Akiflow now for a

10x productivity boost