Struggling to juggle between your schedules and ensure everything runs smoothly may be challenging in the contemporary world. To thrive in it, you must have a time blocking planner to assist you set up a reliable preliminary plan to get your life in order. 
People always wonder how successful and elite individuals like Bill Gates and Elon Musk manage to consecutively do many things. Time blocking is one of the most popular techniques among such personalities, as reports from BetterUp reveal that you can be 80% more productive when leveraging the time blocking's single-task nature. 
A time blocking calendar helps you plan your day and prevent multitasking, making you more productive. As brilliantly explained by Cal Newport in his book Deep Work, a 40-hour time-blocked week is similar to a 60-hour non-time-blocked week.
What is Time Blocking?
Time blocking is a time management technique that assists you to divide your daily tasks into time blocks. You assign each time block a specific task for better organization and enhanced productivity. The blocks can be as short or as long as you choose, but the goal is to give you enough time to focus entirely on the work at hand.
Time management isn't just for job responsibilities! It works best if you include the all things that must be completed so that you can genuinely block off your entire day. By integrating personal duties, you ensure that you have ample time for personal development, self-care, and spending time with friends or family.
According to studies, up to 82% of individuals do not have a specific time management strategy, and 1 in 8 people never feel in charge of their time management. Time blocking helps you to make judgments about job prioritizing and organization in advance, so that you don't have to make decisions about which activities to perform first or prioritize as you move through your day.
Choosing the right time blocking planner is the key to make the most of this strategy. Next, let's dive into a brief list of the best time blocking planners for 2023. 
The Best Time Blocking Planner Apps in the Market
Akiflow
Akiflow is a schedule planner that has gained popularity over the last few years. It is one of the best programs you can use to remind you what you are supposed to do and when to do it. Keeping yourself organized is not a thing to take for granted. The builders of this app concentrated on making it effective and efficient to help the users prevent and avoid the common mistakes that affect productivity. We shall talk about the app's features and its pros and cons in this section.
The Features
·        Messaging – You can chat with the other users to gain a glimpse of their experience with the task management program.
·        User-friendly dashboard – It allows you to effortlessly access all your activities.
·        Activity Tracker – It is easy to know what activity you have scheduled for what time.
·        Push notifications to alert you about your activities.
·        Calendar management
·        Reminders
·        To-do list
·        Tagging
·        Task management
·        SSL security
·        Project Time Tracking
·        Single Sign On
·        Third Party Integrations
·        Prioritization –This feature allows you to know which tasks, projects, and undertakings to focus on first. Nonetheless, whatever comes first depends on the urgency and your priorities.
·        Drag & Drop
·        Real-Time Updates
·        Real-Time notifications
·        Search & Filter
·        Reporting and Statistics
·        Adequate Cloud Document Storage
·        Customizable templates
Pros
·        Easy to use
·        Cheap offers
·        The prioritization feature allows you to focus on the main tasks
·        Allows you to create a schedule for recurrent tasks
·        You can individualize the entire app as you see fit
Cons
·        Some clients have complained about Akiflow being too pricey
·        The developer can also a better job on progress tracking and reminders
Sunsama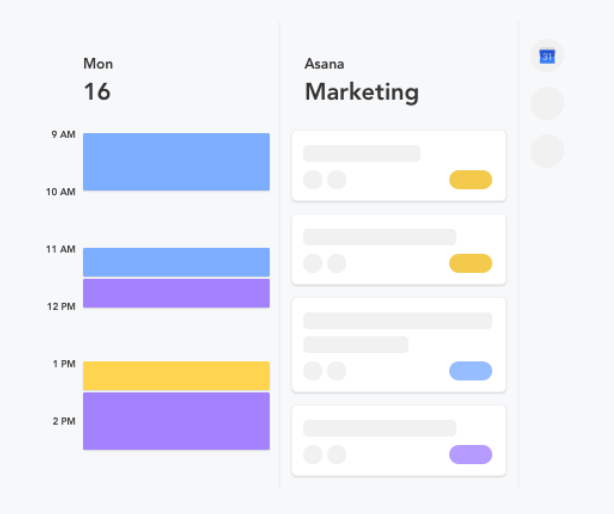 The best thing about Sunsama is that you get to see your tasks and calendar side by side. Additionally, this schedule management program can pull your to-dos, tasks, calendar, and projects from other task management apps.
Features
·        Email-to-task conversion
·        Collaboration Tool
·        Email Reminders and Management
·        Task Management
·        Task Board View
·        Recurring Tasks
·        Mobile Access
·        Parent Task
·        Meeting Room Booking
·        Calendar Management
·        Event Management
Pros
·        Setting daily tasks is simpler. The app helps you set your day in the morning and close it in the evening.
·        User-friendly in that the app's interface is easy to interact with and maneuver.
·        A low learning curve. You can download, install, and start using this app without so much hassle.
·        Higher stability than the other task management programs
·        An easy access to teammates calendars and schedules
·        The ability to integrate with Google calendar and your to-do list in a busy, intuitive, and smart way.
Cons
·        The program does not integrate with Google drive, making it challenging to synchronize your meetings and other schedules.
·        There is no drag and drop feature
·        The charges are pretty high, especially for the student users
·        There is no free version. You must pay for the service from day one
HourStack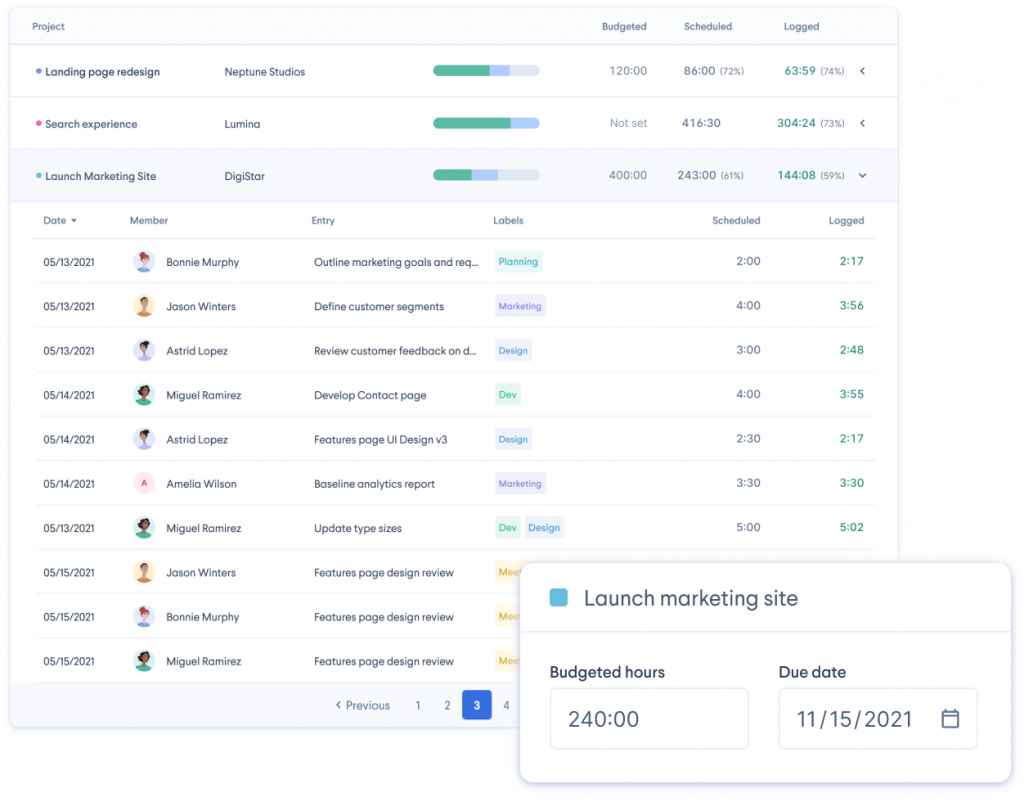 This time management program is mostly used by employers, but you can also use it as a personal task management application. As an individual professional, you can leverage this program as a task tracker, work tracker, or monitor how much time you spend on each task. The main reason employers love HourStack is that it allows them to add multiple users, making it easy to manage an entire group and keep watch of their workflow.
Features
·        Mobile access
·        Real-time notifications and alerts
·        Attendee Management
·      Task Board View
·      Availability Management
·      Address Book
·      Assignment Management
·      Digital Booking
Pros
·        Easy to use in workflow management. You can manage your worker's productivity without so much hassle.
·        Easy integration with Google Drive and your Todoist calendar.
·        The reporting option comes in handy in helping you get daily and weekly review details so you can know what you achieved in your tasks.
·        Many users have enjoyed the time entries displays. You can too!
·        You can easily combine HourStack with Asana to synchronize your activities, appointments, and tasks.
Cons
·        Some users have reported that there are several and often bugs with the app/program crashing from time to time.
·        It would also be great for the developers to add more colors to make the app more aesthetically appealing and intuitive.
·        The money you spend to get the reports feature may be high than you can expect to spend. You can even expect to spend more to get the enterprise and team packages, especially if you are an employer.
TickTick Premium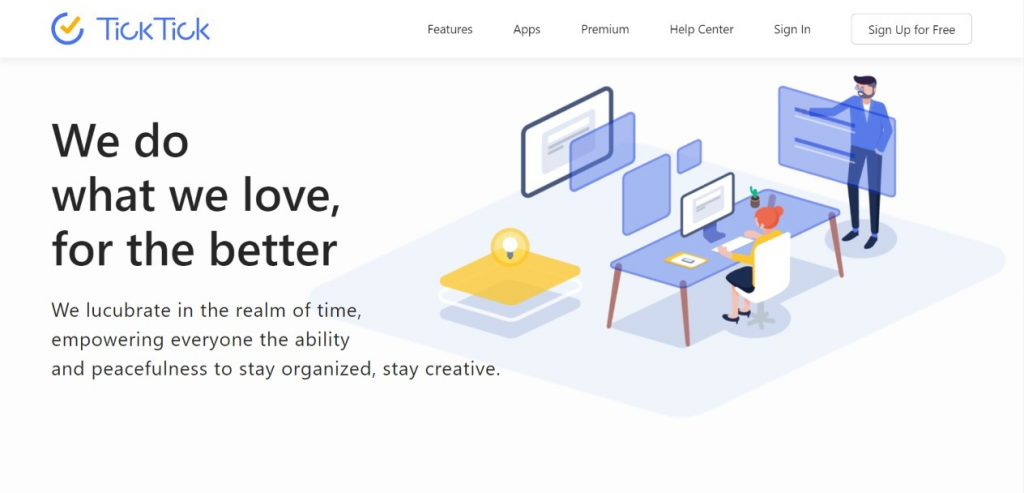 This is another great option you can use to manage your everyday tasks. This program allows you to create a to-do list and block time for the tasks you list in your calendar. However, one of the outstanding features of TickTick Premium is the Pomodoro timer. This makes it one of the few apps with inbuilt time blocking. Unfortunately, adding your tasks on this platform is not as easy as with the other time management apps.
The lack of a drag & drop feature means you have to take a few steps to compile your tasks. On a brighter side, once you add your activities, you can drag them to whatever time you would want to do them. For instance, if you want to walk your dog and forget or miss, you can drag that task to your most preferred time and it will show up as an all-day activity on your calendar. The app is best suited for small, medium, and big businesses and freelancers.
Features
·        Third-party integrations
·        Mobile alerts and notifications
·        Collaboration functions
·        Application Programming Interface
·        Activity dashboard
·        Search and filter function
·        Document management
·        File sharing
Pros
·        You can share different files with the users on this platform
·        The interface is easy to maneuver and use
·        The program is compatible with all operating systems, including iOS, Android, Windows, and Mac
·        You can change the app icon to your preferences
·        You can integrate the app with your Google Drive and add other attachments, such as your tasks' locations
·        You have an extensive range of features to leverage in your time management
·        Easy to use and a fast task creation process
·        Low reminder sounds and an option to individualize them to the tune that makes your ears dance
·        More features to classify your tasks. They can either be Urgent & Important, Not Urgent & Important, Urgent & Important, or Not Urgent & Not Important
Cons
·        The app lacks the Kanban feature that allows users to categorize today and tomorrow events
·        You have to push back or delay your tasks one by one. You cannot do it for all the activities with a single button
·        Some clients have complained of poor customer service from the company
·        The security of your content may also be scrubby, considering you only have to go two or three levels when creating your task list.
Bottom line
Having an extra hand from a time blocking planner to help you manage your schedule has several benefits. Besides making you stay on track with your tasks and activities, it assists you in creating balance between your professional and personal routines. 
Investing in helpful technology is always a great idea. Get started with your time blocking journey with Akiflow's help! Try it for free today. 
Try Akiflow now for a

10x productivity boost