Beyond ChatGPT: Top 7 AI Tools for Founders and Marketers in 2023 (Free & Paid)

Introduction
Howdy, marketers and founders! In the trenches of today's business world, it seems like there's a new 'must-have' AI tool popping up every minute. Sometimes, keeping up with the digital Joneses feels like running a marathon in stilettos – it's possible, but not without some serious pain. To transform this pain into pleasure, we have handpicked 7 AI tools for you to try out in your amazing journeys. 
But how can you effortlessly explore, implement and manage all these AI tools? That's where Akiflow comes into play. Backed by Y Combinator, Akiflow is the ultimate time-blocking platform. It presents your tasks and calendar in a single view, automatically collects your tasks from multiple platforms in one place, and helps you turn your emails into tasks and more. So, before you start exploring the AI tools mentioned in the list, start your free trial of Akiflow – because superlative productivity is the unsung hero of successful marketing and entrepreneurship.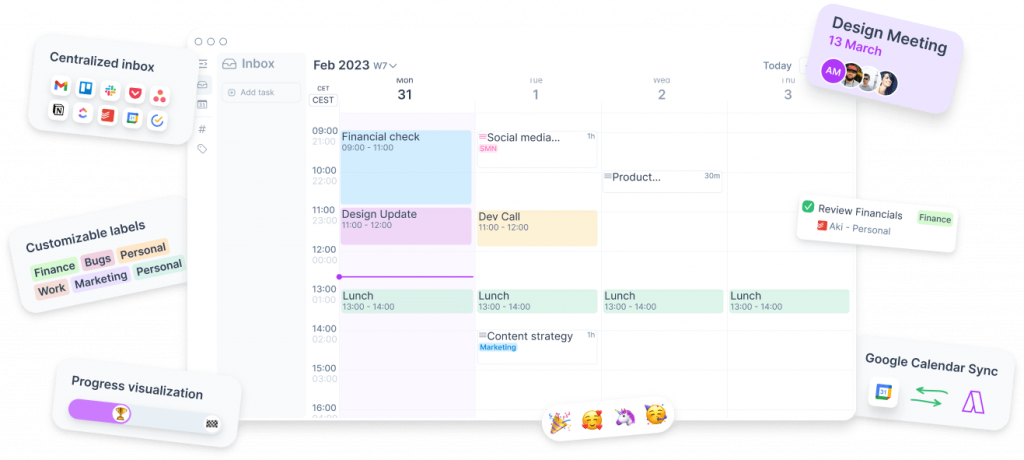 1. For Your Writing Woes: Jasper
First, let's tackle those endless content creation woes with Jasper (previously Jarvis.ai). This AI-powered writing assistant is like having Shakespeare in your pocket, ready to whip up a blog post, social media content, or a sales page faster than you can say, "To be or not to be." Need a sales letter that would make Don Draper proud? No problem. An Instagram caption that's sure to rake in the likes? Done and dusted. When you compare Jasper with its close competitor Copy.ai, Jasper seems to be a superior choice overall (provided budget is not an issue). According to reviews, Jasper can handle high-volume long-form content better.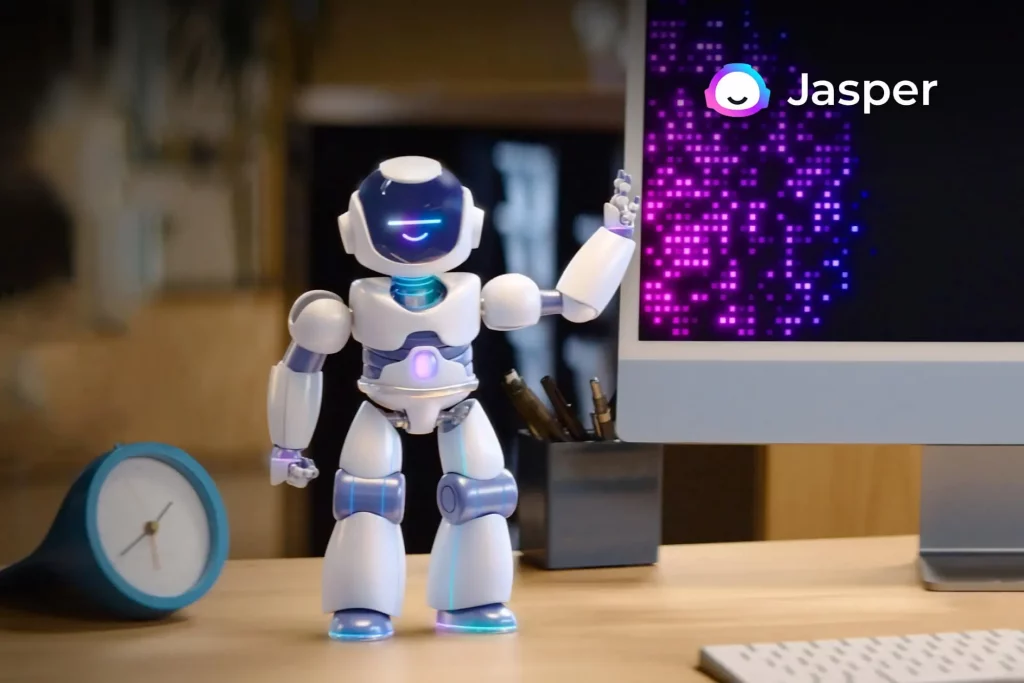 Tool Type: AI Content Writer
Key Features:
Long-Form Assistant helps users to generate long-form content like blog posts, articles, scripts, stories, etc.
Offers pre-made templates for various content types, including social media posts, emails, website content, advertisements, and more. 
Supports content generation in over 30 languages, broadening its appeal to non-English speaking users.
Helps generate SEO-friendly content by integrating focus keywords seamlessly into the text, thus improving the searchability of your written content on search engines.
Users can co-write with Jasper. They can feed instructions and watch the AI generate the content in real-time, offering an interactive way to create customized content.
It can adjust the tone of the content based on user preferences. Whether it's casual, formal, witty, or serious, Jasper can adapt to produce content that fits the desired tone.
Jasper has an integrated plagiarism checker that helps ensure the uniqueness of the content it generates.
Use AI to generate amazing art and images for ads, thumbnails, illustrations, and more in seconds.
Pricing: Starts from $39/month billed yearly or $49/month billed monthly
2. Painting Pictures with Words: Midjourney
Now, let's say you've got some killer text, and you're thinking, "Boy, wouldn't this be even better as a captivating visual?" Meet Midjourney, your AI best friend for text-to-image transformations. Simply feed your text prompt into Midjourney, and out comes a stunning image that captures your words.
Tool Type: AI Image Generator
Key Features:
Imagine: Type a text prompt with the /imagine command to create an AI-generated image.
Aspect Ratio: You can define the aspect ratio of the image you create. To do this, input –ar <width>:<length> at the end of your prompt. For example,  –ar 2:1 or –ar 1:1.
Chaos: Add –chaos <any number from 0 to 100> towards the end of the prompt to create abstraction in the generated images. Higher the number, the greater the abstraction.
Stylize value: Add –s <any number> towards the end of the prompt to stylize the output. The higher the number, the more stylized the output. Every Midjourney model has a stylized range of 0-1000 except for V3, which has a range of 625 – 60000. The default stylize value is always 100, except for V3, where it is 2500.
Quality: Add –q <value> at the end of the prompt to control the rendering quality and time spent generating an image. Higher values will increase the rendering quality time, resulting in more detailed pictures. The parameter can take on values of 0.25, 0.5, 1, or 2. The default value is 1. 
Describe: the prompt /describe transforms an uploaded image into words. It produces four text prompts as an output. You can then use these prompts to generate unique images.
Pricing: Starts from $8/month billed yearly or $10/month billed monthly
3. Lights, Camera, Automation: Lumen5
If a picture is worth a thousand words, then a video has to be worth a million, right? Enter Lumen5. Lumen5 is a popular AI-driven video creation platform. It's used by businesses and individuals alike to create engaging videos for various purposes, including social media, marketing, and more.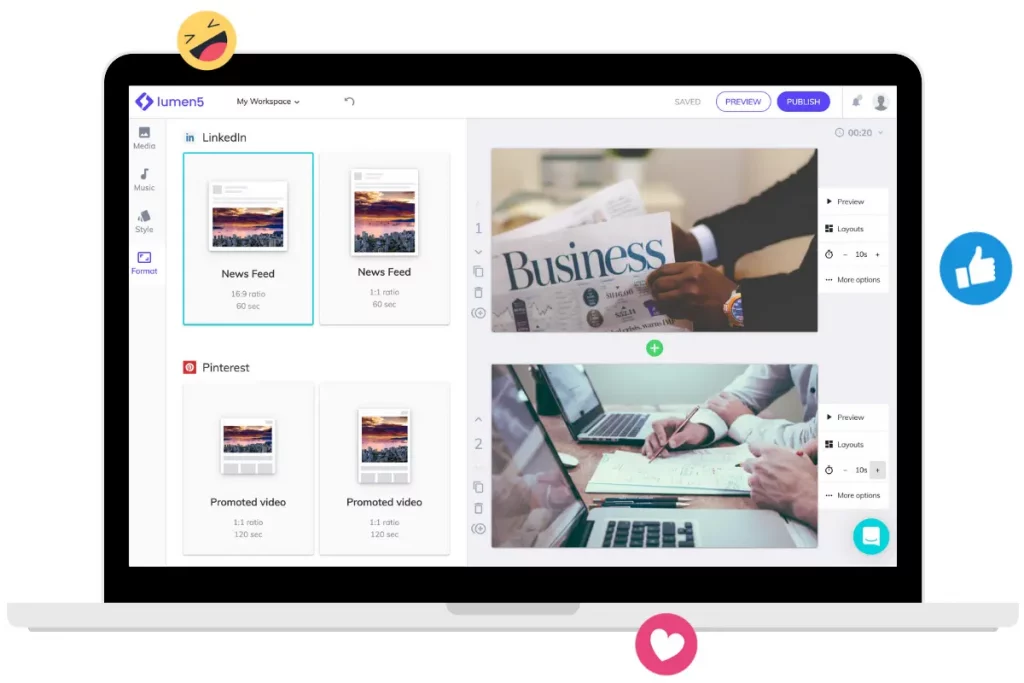 Tool Type: AI Video Generator
Key Features:
AI-Driven Video Creation: Lumen5 uses AI technology to automate the video creation process. It can turn text content into video, automatically selecting relevant video clips, photos, and music to match the content.
Media Library: Lumen5 has an extensive media library with millions of free media files you can use in your videos, including stock photos, video clips, and music tracks.
Text-to-Video: This feature converts blog posts, articles, or any text into engaging videos. The AI suggests animations, highlights, and visual themes based on the content.
Branding and Customization: Lumen5 lets you add your own brand colors, logo, and watermark to videos. You can also choose custom fonts, animations, and call-to-actions to match your brand's style.
Templates: There are numerous templates for different video types and industries that can give you a head start in creating your video.
Video Formats: Lumen5 supports creating videos in different aspect ratios, making it easy to optimize your videos for different social media platforms like Instagram, Facebook, YouTube, and more.
Voiceover: You can add a voiceover to your videos, either by uploading your own audio files or using the integrated text-to-speech tool.
Enhance talking head videos: You can use callouts, cutaways, and auto-generate captions.
Pricing: Paid version starts from $19/month billed yearly or $29/month billed monthly. Free version contains the Lumen5 watermark.
4. The Voice of the Future: Play.ht
Shout out to all the radio-loving folks who'd rather listen than read. We've got you covered. Play.ht is here to turn your text to voice with the help of AI. It's like having Morgan Freeman on retainer to read your blog posts aloud to your audience (while saving a significant amount of cash).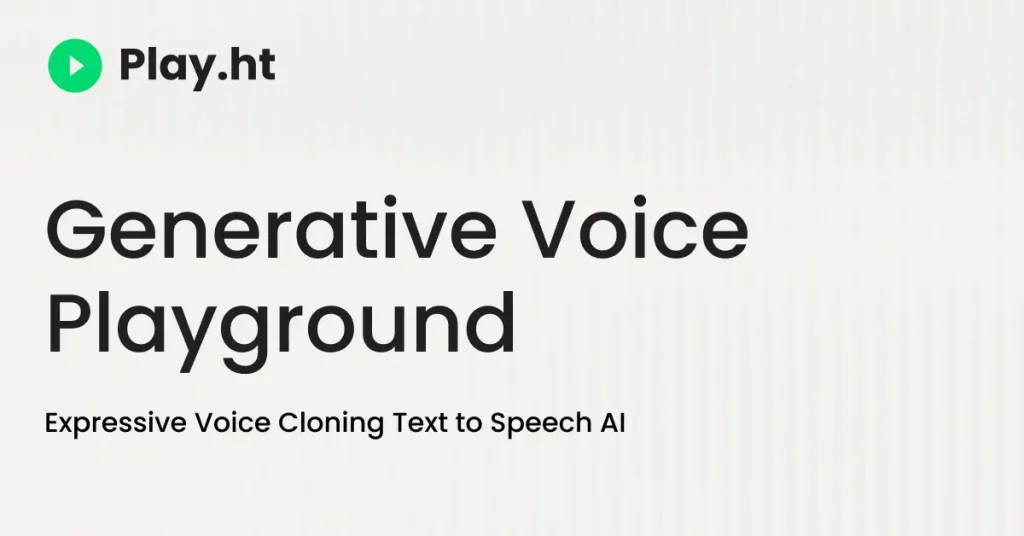 Tool Type: AI Voice Generator
Key Features:
Multiple Voices: Play.ht offers a variety of voice options, including different accents, languages, and genders, giving users the flexibility to opt for the best voice for their content.
Integration: It integrates with various platforms like WordPress, making it simple for users to turn their blog posts into podcasts directly from their website.
Ultra Realistic Voice Over: Play.ht uses AI technology to create human-like voices that sound natural and engaging, which enhances the listener's experience.
Voice Customization: Users can control various aspects of the voice, such as speed, pitch, and volume, to create the perfect tone for their audio content.
Voice cloning: Upload 1-2 hours of high-quality audio recording to create a clone of the voice.
Audio Player Customization: Users can customize the Play.ht audio player to match their brand's aesthetic and embed it directly into their websites or blog posts.
Pricing: Paid version starts from $29.25/month billed yearly or $39/month billed monthly. Free version lets you preview every voice and convert 5,000 words monthly to audio for non-commercial use.
5. For Your SEO and PPC: Spyfu
Next, let's unravel the mysteries of SEO and PPC with Spyfu. This super sleuth of digital marketing helps you keep tabs on competitors and find the most profitable keywords for your campaign. Spyfu offers you a peek into your competitors' secret sauce so that you can stir up some of your own success. Who knew espionage could be so fun (and legal)?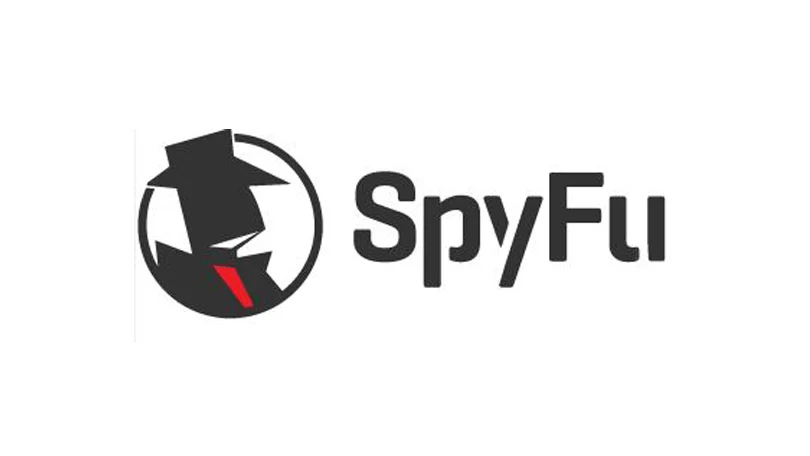 Tool Type: AI SEO
Key Features:
Competitor Keyword Research: SpyFu allows users to search for any domain and note every place they've appeared on Google, every keyword they've bought on Adwords, every organic rank, and every ad variation in the last 17 years.
Keyword Tracking: SpyFu helps to track keyword rankings for your site and your competitors, showing progress over time.
PPC Competitor Research: Users can use SpyFu to see the keywords their competitors target for their paid advertising campaigns.
SEO Competitor Research: This tool provides insights into the keywords driving traffic to your competitors, helping you optimize your SEO strategy.
Backlink Research: SpyFu enables users to see their competitors' backlinks, which can be a source for potential backlink opportunities for their site.
AdWords Advisor Reports: SpyFu provides detailed reports to advise you on how to optimize your AdWords campaigns, including recommendations for keywords to target.
SERP Analysis: This tool enables you to analyze the Search Engine Results Page (SERP) for a given keyword to better understand the competition and potential opportunities for ranking.
Pricing: Paid version starts from $16/month billed yearly or $39/month billed monthly. Free version allows you to check out how Spyfu works and what kind of results you get, but it offers a limited view.
6. Your Content Concierge: MarketMuse
Speaking of content, ever wish you had a crystal ball to tell you what to write about next? Well, MarketMuse is the next best thing. MarketMuse is an advanced Content Intelligence and Strategy Platform. It leverages AI to help content creators produce high-quality, SEO-friendly content. It's like having your own personal content oracle.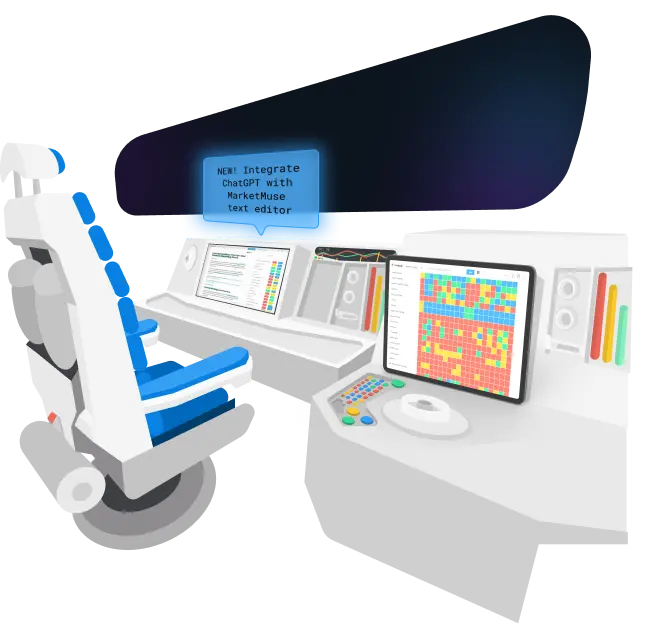 Tool Type: AI Content Strategy
Key Features:
Content Research: MarketMuse uses AI to analyze a given topic and provides a detailed report on relevant subtopics, questions to answer, and related topics to include in your content. 
Competitive Analysis: It can compare your content with top-ranking articles on the same topic to identify gaps and opportunities for improvement.
Content Briefs: This feature generates comprehensive briefs to guide writers in creating content. These briefs include details about the target audience, important topics to cover, questions to answer, and recommended resources.
Content Optimization: MarketMuse offers a Content Score that rates the quality of your draft content in real time based on relevance and comprehensiveness. The software gives suggestions to increase your content's quality and relevance.
Content Inventory: This feature provides a holistic view of your site's content, helping you identify gaps and redundancies and guiding your content strategy.
Predictive Analytics: It can predict how potential content may perform based on data from your site and the broader web, which can help inform your content strategy and prioritize content creation efforts.
Content Planning: MarketMuse provides tools for strategizing and planning your content based on data-driven insights.
Pricing: Paid version starts from $149/month, billed monthly or yearly. Free version available for limited page-level insights.
7. The Multi-Talented Maestro: Descript
Descript is the magic wand you've been waiting for when it comes to editing audio and video. This AI tool makes editing audio and video files as easy as editing text. Transcription? Check. Voiceover? Check. It's like having your own Hollywood production studio at your fingertips.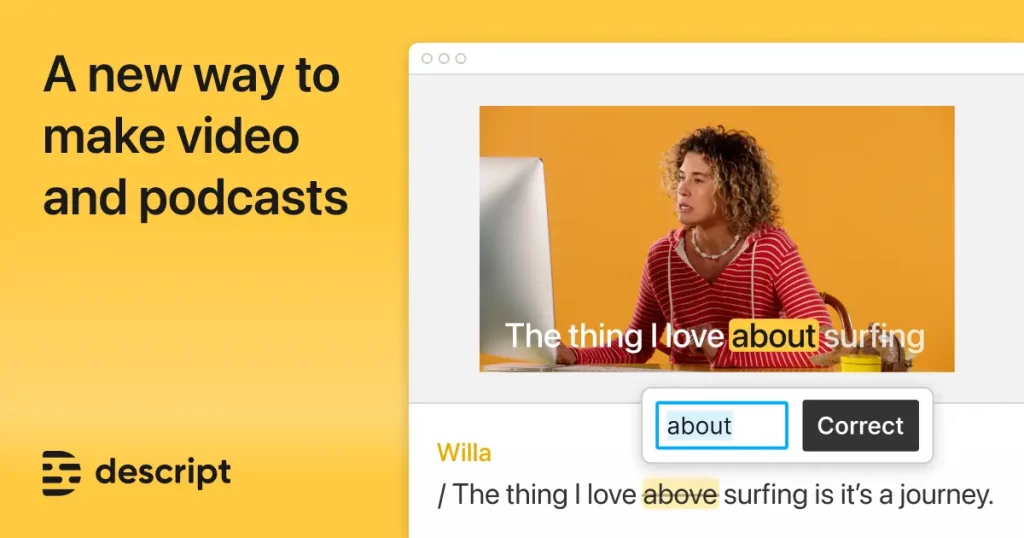 Tool Type: AI Video Editor
Key Features:
Overdub: This is Descript's text-to-speech feature. It creates a synthetic voice of your own using just a few minutes of audio. You can then type in a text, and it will generate audio in your voice.
Multitrack Editing: Descript allows for multitrack editing, meaning you can simultaneously layer and manage multiple audio tracks.
Transcription: It can transcribe audio into text, allowing users to edit the audio by editing the transcribed text. The transcription can be done in real-time or with pre-recorded audio.
Screen Recording: It offers a screen recording function, which is beneficial for creating tutorials or walkthroughs. It also includes a feature for recording webcam videos.
Podcast Publishing: Descript is equipped with publishing features tailored for podcasters. You can publish directly to popular podcasting platforms or share your project as a webpage.
Collaboration: It provides collaboration tools, enabling multiple users to work on a project simultaneously, leave comments, and track changes.
Filler Word Removal: You can purge your recordings of "ums," "uhs," "you knows," and a dozen other filler words with a click.
Pricing: Paid version starts from $12/month billed yearly or $15/month billed monthly. Free version is also available.
Conclusion
There you have it, folks – the ultimate toolkit for any founder or marketer looking to stay ahead of the game in this fast-paced digital world. With these AI tools, you'll be ready to conquer the marketing realm and build your empire. So go forth, and let AI take some of the weight off your shoulders. After all, even superheroes need a sidekick!
Try Akiflow now for a

10x productivity boost